Home > Blog > Business and Law
An easy guide to PASMA training
PASMA training courses are designed to cover all of the essential tasks that surround the construction and dismantling of mobile towers. Read on if you want to find out more!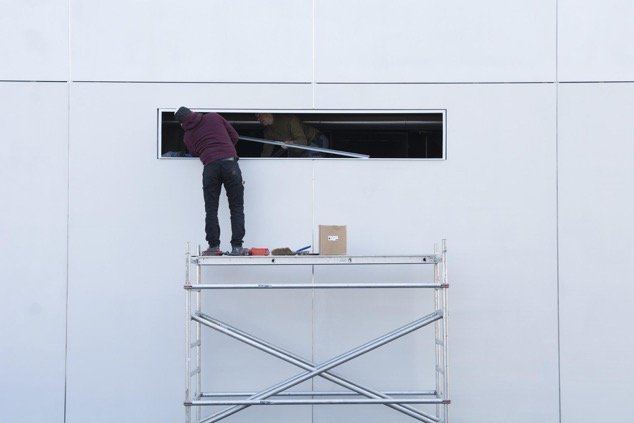 PASMA (prefabricated access suppliers' and manufacturers' association) courses provide one of the highest standards of industry level training courses in the country regarding mobile access towers. This essentially trains thousands of workers each year through a plethora of different, specialised training centres. In doing so, the courses deliver high quality information, services and PASMA training on mobile access towers. PASMA training centres are all surveyed each year to make sure that they consistently meet the high training standards that they set. Read on to find out more about what PASMA training courses involve!
What are mobile access towers?
So, before we make a start on explaining what PASMA do, let's explain what they actually regulate. Mobile access towers are essentially different to more conventional fixed scaffolding. They come at a range of heights, are much easier to build and dismantle and can be moved without too much difficulty in the workplace. Now, let's find out what PASMA do.
What is PASMA?
In essence, PASMA is the authority that trains mobile access tower operatives. By providing PASMA training courses, they aim to progress safety standards and practice within mobile towers. In doing this, they represent the interests of members in countries across the globe such as the UK, South East Asia, the Middle East and South Africa. For example, in South Africa, after PASMA held talks with local workers there have been an increased interest in PASMA training. This has also led PASMA to review their approach to training and re-strategise the market in a bid to improve their courses.
PASMA also provides excellent services and information to its members. It aims to provide a wealth of support to aid the future of the industry through its outstanding knowledge and interactions with its members and users.
What services will PASMA provide?
Through its work with other professional bodies, PASMA has the responsibility to fulfil numerous key roles through its training schemes. Let's take a look at what some of these are.
The PASMA training scheme provides industry standard training for mobile towers and delivers the industry required standards, which are requested by the Work at Height Regulations. PASMA also intend to act as a central point of information on mobile access towers. They do this by providing thorough guidance and information on mobile access towers through their training courses, website and Code of Practice.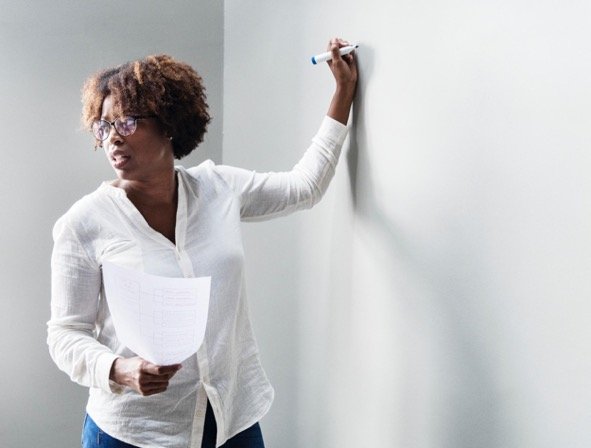 What will PASMA training involve?
PASMA's work around the globe has been instrumental. By promoting the safe use of mobile access towers and general height safety, PASMA training schemes have been vital to saving lives. The training committee at PASMA has committed itself to providing thorough session plans to develop the material used by instructors and trainees alike. Alongside this, the increased intention towards improving the standard of instructors has also greatly benefitted. For example, over 2017 PASMA had issued up to 74,000 new training cards and had recruited to new instructors.
In these PASMA training courses, you will need learn vital lessons to ensure your safety when mobile towers are being constructed and dismantled. This will comply with current protection measures that PASMA must adhere to. This is to make certain that workers are never operating on an unprotected platform where they may be at risk of causing themselves harm.
The training won't stop there either. You're going to need to understand how to make sure the tower components are in good condition before you start your construction and the site conditions where the tower will stand or be moved. This is because towers should only be moved on stable ground so that the weight of the tower can be supported alongside those who are working on it.
Who will PASMA provide training courses to?
PASMA provide a wide variety training courses linking to mobile access towers. For example, the most popular PASMA training course, the Towers for Users Course, has around 60,000 trainees each year. In this course you're going to cover how to construct, dismantle, move and inspect mobile access towers. Whereas in other courses such as the Low Level Access Course will differ in what it offers. For example, this course will provide a guideline on the rules, regulations and legislation regarding mobile access towers and how you should inspect and check for potential hazards.
While this only shows a short summary of two of the training courses that PASMA provide, there are loads to choose from. If you want to find out more check out their website. Here you can find a whole range of courses ranging in experience and also include combination courses which award dual qualifications.
What sort of prices does PASMA recommend?
Unfortunately, PASMA cannot recommend a price for your training course or provide you with a rough indicator of what you should be expecting to pay. For those of you who are reading this and wondering why, it's basically because of the adverse effect that this could have on market competition and thus, detrimental to those who need training.
Ultimately, PASMA training courses can really open the eyes of operatives by highlighting the dangers of building mobile access towers. This means that they can be a great learning experience for delegates and that they next time they construct a tower it will be a safer one!