Home > Blog > Business and Law
Jobs that Require Specialist Training Courses
There's a lot of manual jobs in the world that need specialist training before you can dive in. Find out some of those roles, in this post.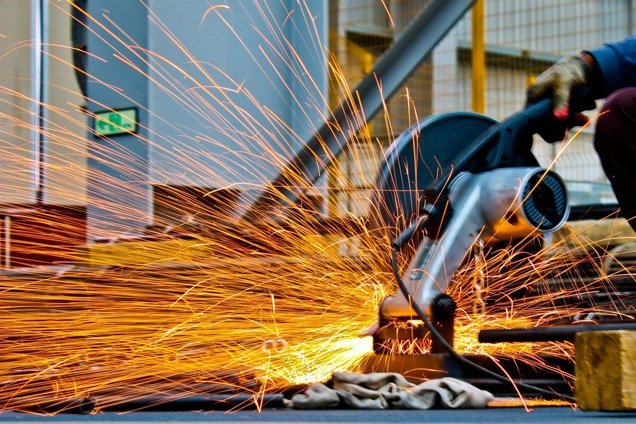 For every job, there's varying levels of training required. For some, you'll need a degree and for others, it's simply learning the basics. However, there are some roles which aren't that simple. Yes, there are some industries where it's vital to have specialist training, in order to work safely and effectively in the job role. Whether it's confined space training, for working in tight spaces or working from height training, for those working on tall buildings etc. this training can keep workers safe when carrying out their daily working tasks.
In this post, we'll be looking at some of the job roles that require specialist training. We've found 4 different specialist training courses and roles that require them. The point of these courses is to make sure those undertaking the work, and those working around them, are safe and properly informed. We'll be looking at everything from the job to the training required for it. Learn all about 4 specialist training courses and jobs that require them, right here.
1. Confined Space Training
The first training course is confined space training. Yes, this is a course for those that work in confined spaces. But, the definition of what a confined space is varies from person to person. However, it's usually based off of a few factors. If it's an enclosed space, with fewer exit routes available and a limited flow of air, then it's considered a confined space by the standards of safety boards. We've got some examples of 'confined spaces' below.
Vats
Silos
Tanks
Pits
Trenches
Pipes
Sewers
Ship Holds
All of these mentioned above are spaces that carry a risk if being worked in. For a number of reasons, it's become apparent that the need for confined space training in areas that are limited is essential. There have been many related accidents and incidents in confined spaces, which highlights the need for training. It's about making sure those working in the conditions are safe. Some causes of issues are:
Lack of ventilation (which can lead to asphyxiation)
Lack of liquid or solid control (which can lead to suffocation or drowning from spaces being filled with liquids or solids)
Lack of gas control (which can lead to explosions or poisoning)
Ensuring that workers operating in confined spaces are safe is essential. As there are many hazards in confined spaces that can easily be avoided with sufficient levels of training in place. Confined safety training is essential.
2. Chainsaw Training
Operating machinery always requires training, but for something as powerful and potentially hazardous as a chainsaw it requires a different kind of specialist training. Specific chainsaw handling training covers how to safely handle, use, and essential equipment required when using a chainsaw in a working environment. For roles that use chainsaws, such as construction and tree cutting (to name a few), all staff must be properly trained in the use of equipment. Chainsaw training courses will look into the following:
An individual's fitness to operate
Assessing competence through training
How to maintain a chainsaw
When to use certain types of chainsaws for different roles
What to do when working alone with a chainsaw
What equipment to wear while operating
First-aid training, in the event of an accident
Working around others using chainsaws
Using chainsaws on trees
Working with chainsaws off of ground level
Using a chainsaw at work requires the right training, from experts who can give certification of said training. Chainsaws are a risk to health and safety, so having staff who know what they're doing, how to handle and operate as well as the potential risks involved is vital to ensure safety in the work place.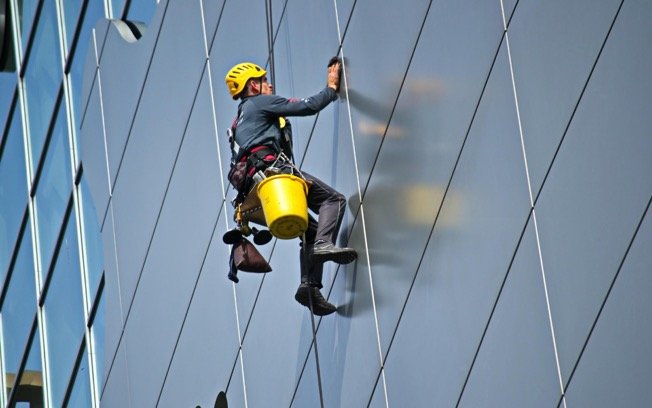 3. Working at Heights
As you readers can imagine, working at heights have their risks. The danger of accidentally slipping and falling is ever imminent, and not one for those that are afraid of heights. But, as with all the other jobs on our list, it's imperative to make sure that proper training is given to those working at heights. However, it doesn't apply to those that are just working on tall buildings or structures, it can defined as the following.
Working on a ladder or flat roof
Working near or on a fragile surface (which could lead to falling through)
Working near an opening or hole in the ground (which could lead to falling down)
Like other courses, it will assess if those undertaking it are competent and capable at of working at heights, ensuring they understand the correct practices and the right equipment they should be wearing. It's important for both employees and employers to understand the risks and hazards of working at heights. However, with the right training, staff and employers can be armed with the knowledge and skills to reduce work place risks.
4. Forklift Truck Training
As with operating any form of machinery, be it smaller (like a chainsaw) or larger (like a forklift truck) understanding the safety behind using it is vital for keeping workers safe. Similarly, to chainsaw training, forklift truck training teaches users how to properly operate, maintain and work around a forklift truck, whilst ensuring that the user is both competent and capable of working the machinery. It's an essential part for those working in warehouses or factories where forklift trucks are used. Making sure workers are safe when using and working near forklift trucks reduces the risk of potential accidents.
All of the above are essential to keep workers, in specialist environments and with equipment, safe. The best way to prevent accidents and incidents occurring is to make sure everyone understands the risks, as well as having the proper training for those operating/working and those working around them. By providing the proper training courses, both employers and employees are assisting in reducing risks.