Home > Blog > Arts and Entertainment
Kayaking Tips: Gears and Accessories for a Kayaking Trip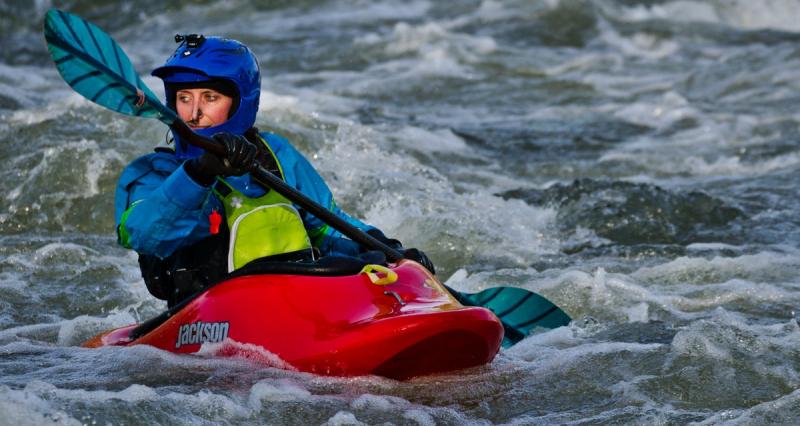 Kayaking has become a very popular water sport, and people around the world love kayaking in their free time and while on their holiday as well. Whether you are planning for a day trip or multi-day kayaking trip you will need to have some planning before heading off on a journey of your own. Here are some tips to help you plan your trip and what kind of gears and accessories you should take for a whitewater or touring kayak trip.
Kayak
Selecting the right kayak is very important while planning for the kayaking trip. There is various kind of kayaks model available to choose from. If you are beginner level kayaker, then you can choose recreational kayaks. This type of kayak is short and has large cockpits for paddlers to climb in and out easily. They also have back support to give you comfort.
You can also select a sit-on-top kayak. This type of kayak has no cockpit, so you have to sit in a molded seat on the top of the kayak. If you are worried about getting trapped inside a regular kayak, then sit-on-top kayak is the right solution for you. The downside of sit-on-top kayak is you will get wet when you paddle as water will drop off the paddle onto you.
Paddle
You have to be very careful while selecting your paddle. People made mistakes by mixing kayak paddles with canoe paddles. Just remember, kayak paddle has a blade on both ends, and they are 210cm to 260cm long. You have to pick the paddle according to your height. The taller you are, the longer the paddle you need. For a long kayaking trip make sure you have a spare paddle for case of emergencies like paddle breaks or gets lost.
Bouncy Aid
Safety should be the first priority while planning your kayaking trip. Regardless of the expertise, every kayaker should wear a buoyancy aid. Buoyancy aids are quite similar to life jackets, but they let more movement around the arms and neck. That means buoyancy aids are much more comfortable than life jacket while kayaking. Don't ignore this gear as you never know when you might get into trouble in the water.
Helmet
A helmet is another important gear that you must bring with you while kayaking. Kayakers always wear helmet as it protects their head from getting bashed by their own paddle as well as from the boat if they capsize. If you are kayaking in the sea then you might not need a helmet, but if you wear one you will lose nothing.
Wet Shows
Wet shows are made of neoprene with grippy rubber soles. These types of wet shows are best for walking on slippery surfaces. So, when you are going out on a kayaking trip, don't forget to bring wet shows with you. Wet shows are not expensive; in fact they are cheap and worth buying.
Wetsuit
Picking the right dress is very important, and it mostly depends on the weather. If you are planning your trip on a hot sunny day and paddling on flat water then you might be able to get away wearing shorts and t-shirt. Though, most kayakers like to wear a dry top or wetsuit.
There is a saying, dress for the water not for the weather. While kayaking, there are chances you may get wet. The weather may feel warm, but the water might be very cold. So the best practice is to wear dress for the water temperature.
During the winter season, it's a very good decision to wear a wetsuit or a dry suit. Drysuits are absolutely watertight suits, but they are bit expensive. So if you are a beginner level kayaker then you can wear a wetsuit.
Rope Bag
Generally, rope loosely tucked inside a rope bag. You can't ignore the importance of a rope bag while kayaking in the water. In fact rope bag is a very handy piece of essential kayaking accessories as you can use this bag to rescue a fellow kayaker when needed. You hold one side of the rope with your hand and throw the rope bag out to the kayaker in trouble to hold onto it.
Dry Bag
You are planning a trip on the water. So how can you keep all your goods, gears, and accessories dry? The solution to this problem is dry bag. A dry bag is completely watertight so you can easily keep all your accessories dry even if you capsize. The dry bag comes with different size; pick the one that suits your need.
Bottom Line
Finally, kayaking is a very fun activity. However, it is very important to carry all the necessary gears and accessories with you while on a kayaking trip. These kayaking gears and accessories ensure the safety of you and your fellow kayakers.
Author Bio:
James A. Rockey is a professional kayaker and he is the founder of KayaksPoint. He has more than five years of fishing experience, and he loves using Kayaks while outing as well. Based on his experiences with the different type of Kayaks; he is sharing his opinion about kayak reviews and fishing so that a beginner can get started right away.